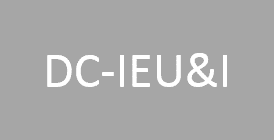 Industrial Energy Usage & Intelligence
Kapsdata, Abaxum and Carbone Equitable have developed the DC-IEU&I programme and methodology.
This energy improvement programme uses real-time measured and monitored data. The programme will aggregate different internally available data and correlate with relevant external data, using temporal big data analysis.
DC-IEU&I: Kapsdata ensures the expertise on temporal big data measurements and analysis. Carbon Equitable brings energy management expertise of buildings and infrastructures. Abaxum adds its experience and expertise with Data Centre infrastructures and industry research.
There are two main phases: Phase A constitutes the pilot project and phase B the implementation of an energy performance contract. Phase A can be run on its own.
A. ENERGY IMPROVEMENT PILOT
Discover the actual infrastructure;
Define the scope of the infrastructure to measure and monitor;
Monitor the measurement in place during one month;
Conclusions and recommendations for improvement actions;
B. ENERGY PERFORMANCE CONTRACT
Use data and conclusions from phase A to set an energy reference;
Measure and monitor during a contract period;
Periodic referencing for energy performance level;
End of contract period;
[Own web page: Industrial Energy Usage & Intelligence]