DATA CENTRE INFRASTRUCTURE
(Expertise, Practice & Services + Training & Market Coaching)
EXPERTISE, PRACTICE & SERVICES
Abaxum and its market partners have via real project experiences created a handful of best-practices methodologies and services.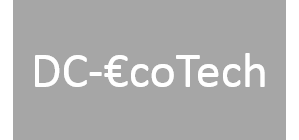 Economic & Technical Diagnostic of your Data Centre sites
DC-€coTech is Abaxum's methodology to render recommendations and economic scenarios for the financial and technical decision makers.
The IT management team manages one or several data centre infrastructures or sites. Abaxum provides via DC-€coTech different scenarios for which the company needs to take both ownership and investment decisions (technology upgrades, migration investment, consolidation…).
The company will be able to decide on a scenario that best suits its future IT evolution based on technical requirements and financial impact on OPEX and CAPEX.
Data Centre Project Advisory, Specifications & Implementation
DC-PAS&I is Abaxum's project process to provide, when relevant, a complete project management proposal.
Following hands-on experiences with defining needs, creating specifications and managing the implementation, we formed the current project process (DC-PAS&I).
Through a close collaboration, our client gains access to our expertise as well as our network industry experts for the different phases Advisory – Specifications – Implementation.
ADVISORY: The company obtains a rather unbiased assistance with the early questions before an infrastructure migration, upgrade of a data centre or new installation replacing an outdated one.
SPECIFICATIONS: We make sure the right decisions are made for the actual and future technical needs and that the base for these is as objective as possible.
IMPLEMENTATION: Together we will run the implementation phase in the most optimised possible way. Call for proposals and filtering both offers and possible suppliers are important steps. Manage technical requirements and human resources are key to the success of an implementation project!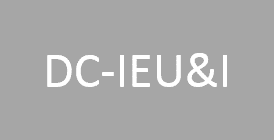 Industrial Energy Usage & Intelligence
Kapsdata, Abaxum and Carbone Equitable have developed the DC-IEU&I programme and methodology.
This energy improvement programme uses real-time measured and monitored data. The programme will aggregate different internally available data and correlate with relevant external data, using temporal big data analysis.
DC-IEU&I: Kapsdata ensures the expertise on temporal big data measurements and analysis. Carbon Equitable brings energy management expertise of buildings and infrastructures. Abaxum adds its experience and expertise with Data Centre infrastructures and industry research.
There are two main phases: Phase A constitutes the pilot project and phase B the implementation of an energy performance contract. Phase A can be run on its own.
A. ENERGY IMPROVEMENT PILOT
Discover the actual infrastructure;
Define the scope of the infrastructure to measure and monitor;
Monitor the measurement in place during one month;
Conclusions and recommendations for improvement actions;
B. ENERGY PERFORMANCE CONTRACT
Use data and conclusions from phase A to set an energy reference;
Measure and monitor during a contract period;
Periodic referencing for energy performance level;
End of contract period;
[Own web page: Industrial Energy Usage & Intelligence]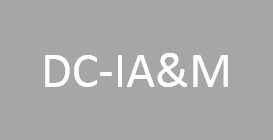 Data Centre Infrastructure Assessment & Modeling
DC-IA&M is Abaxum's process to assist companies to gain in economic knowledge and to take strategic decisions concerning their future data centre strategy.
The company runs own data centres or has its IT infrastructures in one or several co-location facilities (or a mix). Abaxum provides via DC-IA&M a modelling tool to both understand and to decide when the company should reconsider its current data centre setup.
The company will gain in economic knowledge and be able to take strategic and financial management decisions on making or renting or both!
[Own web page: Data Centre Infrastructure Assessment & Modeling]
TRAINING & MARKET COACHING
Together with selected expert partners, Abaxum develops and offers technical training courses and market coaching in the industry segments Data Centres and IT Infrastructures.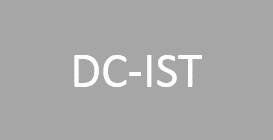 Data Centre Infrastructure Training
The most extensive DC infrastructure course on the market. This 4-day course is managed and provided by our expert partner Jérôme Le Bourgeois*.
The course is constantly evolving with new market practices and standards. The course has already been delivered to a large number of participants, in France and in the rest of Europe, both to mixed groups and enterprise specific teams.
*Jérôme is a certified Bicsi RCCDD (Registered Communications Distribution Design) and supports via his own company JLBData the European Code of Conduct on Data Centre Energy Efficiency.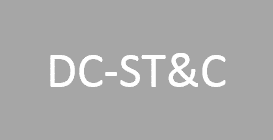 Data Centre (Services) Sales Training & Coaching
We provide a partially customised sales training for data centre services to sales and marketing teams of companies entering this market. The course is an Abaxum managed course rolled-out by our expert partner Gilles Pécqueron, with experiences both in Europe and Africa.
We suggest the project in two phases: (I) Roll-out a customised 3-days training + work session programme and (II) Coach the team members after the training in their different sales roles.