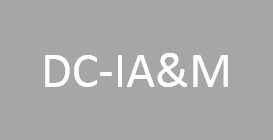 Data Centre Infrastructure Assessment & Modeling
DC-IA&M is Abaxum's process to assist companies to gain in economic knowledge and to take strategic decisions concerning their future data centre strategy.
The company runs own data centres or has its IT infrastructures in one or several co-location facilities (or a mix). Abaxum provides via DC-IA&M a modelling tool to both understand and to decide when the company should reconsider its current data centre setup.
The company will gain in economic knowledge and be able to take strategic and financial management decisions on making or renting or both!
[Own web page: Data Centre Infrastructure Assessment & Modeling]